Last Saturday's opening game against Sydney Thunder, the defending champions in the Women's Big Bash League season ended in a loss for them as they got defeated by the Melbourne Stars.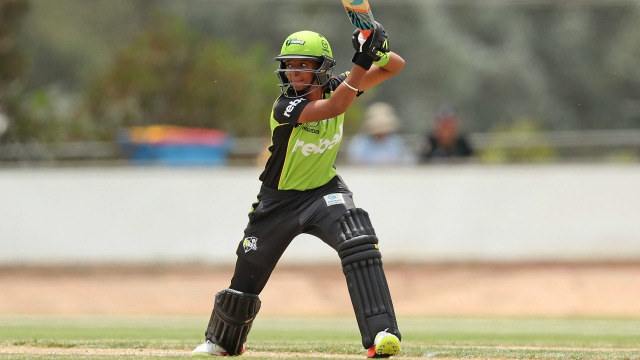 However, despite their defeat, one sure thing is that there was no disappointment from their latest recruit, Harmanpreet Kaur.
Kaur, who serves in the position of the captain of the India T20, started out her career into the Big Bash League on a bright note, at the North Sydney Oval ground which saw shoot a 28 ball 47.
However, her cameo was unable to take Thunder over the line as they ended up with 141 for 4 in reply to the 147 for 8 scored by Melbourne. However, the commentators and the spectators were struck with awe by her fours and three sixes, especially with a very particular picturesque lofted cover drive.
Melbourne's Gemma Triscari, who was the bowler, could not hold herself as she burst out laughing in amusement. Australia's cricketing legend and commentator, Adam Gilchrist said the sixer was "as good a cricket shot as you will ever see."
With Harmanpreet's outing, it ended up as a fabulous Saturday for the India women cricketers, as they finally got their own Twitter handle. This was after having their previous matches, including their international matches being tweeted out by the domestic handle of the BCCI.
In the final at Bangkok, Harmanpreet had gone on to lead the Indian cricket team to defeat Pakistan as they went on to win their sixth Asia Cup title.
Harmanpreet became the first Indian player in July 2016 to be signed up for the Big Bash League, thus creating history. In the Twenty20 World Cup, where she scored 89 runs, with seven wickets in four matches, she had enjoyed quite a good run.